AM Stereo Receivers

New HD Radios with reception!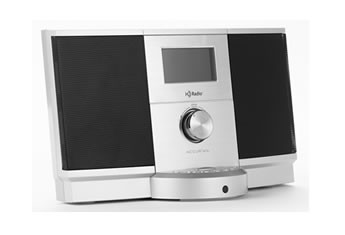 A new line of AM Stereo capable HD Radio receivers have been made and are being enjoyed by AM Stereo enthusiasts. The Accurian Tabletop Radio and the Sangean HDT-1 and HDT-1X Component Tuners offer AM Stereo reception from both Motorola C-Quam AM Stereo stations as well as stations transmitting the iBiquity HD Radio system. These radios are based on the latest digital technology and bring AM Stereo into the next generation of home electronics!
The Accurian includes built-in stereo speakers and is perfect for your bedroom, kitchen, or wherever you wish to enjoy AM Stereo in your home. The Sangean tuners connect to the Aux input of your stereo system and let you enjoy AM Stereo through your favorite amplifier and speakers. Look for these tuners on places like eBay and Amazon.com.

Note: The C-Quam AM Stereo capability of these radios is unfortunately not being advertised by their manufacturers and vendors, but our engineers have confirmed that they are capable of receiving C-Quam signals with full Stereo separation! An excellent technical write-up about the Sangean HDT-1 and HDT-1X tuners is available on Brian Beezley's web site.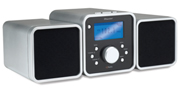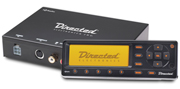 Other HD Radio receivers with support for C-Quam AM Stereo include the Directed Electronics DHHD-1000 home tuner and DMHD-1000 add-on car radio tuner, and also the Radiosophy HD100 tabletop radio.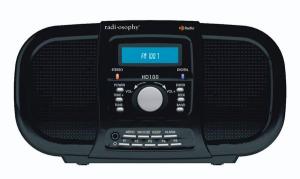 Since a common HD Radio chipset used by radio manufacturers includes support for C-Quam AM Stereo, many other HD Radio receivers offer AM Stereo capability, besides the ones featured here. The best part is, even if HD Radio turns out to be a technological flop (remember Dolby FM?), you'll still have a radio capable of receiving the hundreds of stations transmitting AM Stereo all around the world!
But if you prefer a traditional analog-tuning boombox radio or a pocket-sized Walkman radio designed from the ground-up to include excellent AM Stereo reception and sound quality, look no further -- we have those, too!

Portable AM Stereo Radios from Audio Cubes!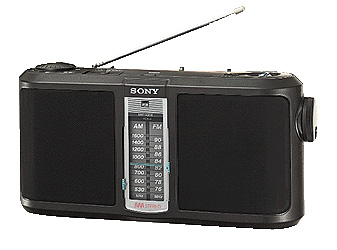 Looking for a new AM Stereo receiver that you can take with you wherever you go? Audio Cubes II has them! Three models are available: the Sony SRF-A300 mini-boombox (shown here), the Sony SRF-AX51V Walkman, and the Sony SRF-AX15 Walkman with built-in speaker. Listen to your favorite AM Stereo stations with any of these affordable high-quality radios! Click on each model name for more information, pictures, and ordering details.
Here is a quote from a review of the Sony SRF-A300 on the site:
"If you have been looking for a really nice NEW AM Stereo portable radio, the Sony SRF-A300 is just the ticket. It's very sensitive and selective, yet offers great sound, even on mono AM stations. When you find a station broadcasting in C-QUAM AM Stereo, your ears are in for a treat! Sound is great on both voice and music. ...A solid, well-built radio, a very handy size, and outstanding AM performance. If you are seeking a really good AM radio, you will not be disappointed!"

Additional AM Stereo Radios
The following web pages list all the radios that are capable of receiving AM Stereo broadcasts. These radios are from the early 1980s through today. This listing focuses on radios that are/were available in the USA, Canada, and Australia. For some information on AM Stereo radios that are available in other countries such as Japan, use the link to Alex K.'s AM Stereo Page.

Please select the category of AM Stereo radios you wish to browse: