Factory Equipped AM Stereo Car Radios
PAGE THREE:

Honda - Like their upscale Acura division, some Honda factory radios from the mid to late '80s included AM Stereo, such as the CQ-LH678A model radio. See the Acura heading on the first page for more details.
Mazda - Like other Japanese brands, Mazda equipped many of their car radios with AM Stereo from the mid 1980s through the mid 1990s. In particular, all RX-7 sports car models from this era came with AM Stereo radios as standard equipment, including the redesigned 1990s model with the Bose speaker system in the trunk.
Mercedes - From 1986 to some time in the late 1980s, some Mercedes radios (made by Becker) were equipped with AM Stereo. This included the Becker Grand Prix Model 754 and Model 780, both of which usually have an "AM-FM STEREO" label on the cassette door, indicating their Stereo capability on both the AM and FM bands. These radios have a special tuning method with three sensitivity levels and fine-tuning in 1 kHz steps, so it is compatible with both 10 kHz (North/South America) and 9 kHz (Europe/Africa/Asia) AM channel spacing. Other Becker radios look similar, but do not feature AM Stereo.
Becker Grand Prix Model 754 (tuned to 1420 AM STEREO):



Becker Grand Prix Model 780:


Mitsubishi - As typical of Japanese brands, many Mitsubishi radios from the mid 1980s through the mid 1990s were equipped with AM Stereo. These were mostly premium level radios, made by various companies and with various logos such as "Bose" or "Infinity" printed on the faceplate (not necessarily indicative of who really made the radio!). Some of these radios may have also been sold on the aftermarket. Known models with AM Stereo include the "JX-3", "MX-4", and "M519". Also note that the "JX-3" and "MX-4" models were also sold on the aftermarket, as part of Mitsubishi's "Diamond Audio" line of consumer products.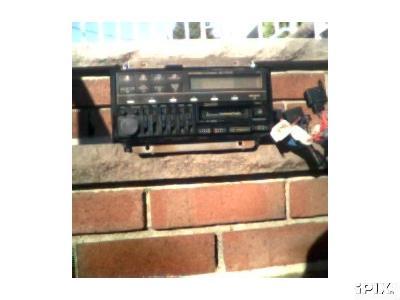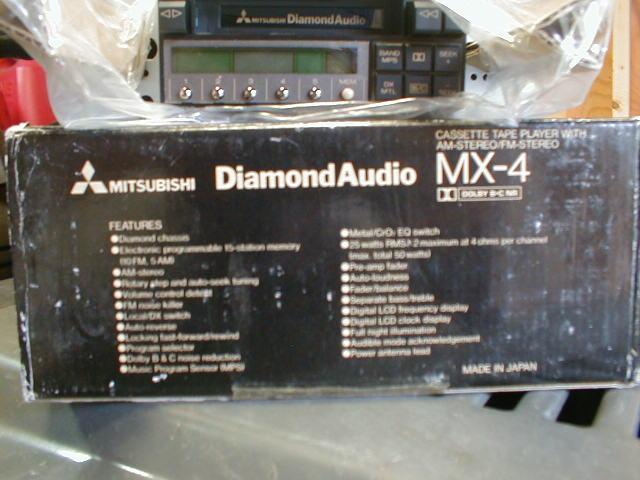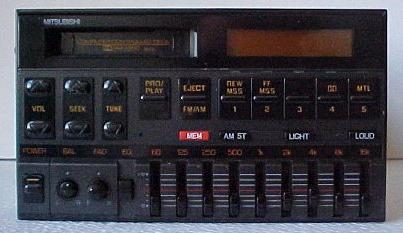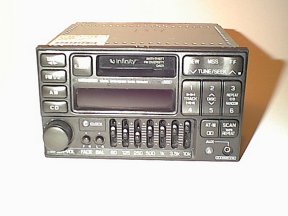 Nissan (including Infiniti) - Another Japanese car maker which equipped many of their cars, circa 1985-1995, with AM Stereo radios. In particular, almost all Nissan Maximas of this era were equipped with AM Stereo, as well as all Infiniti models until 1995. For the 1996 model year, as part of a cost-cutting measure, AM Stereo was eliminated from Nissan/Infiniti radios; they claimed it saved them about 50 cents per radio in manufacturing costs!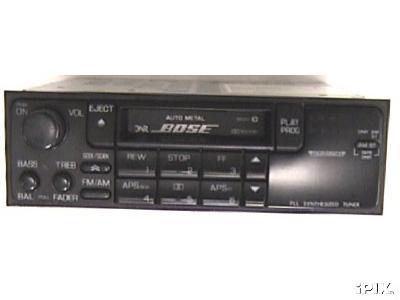 Clarion PN-9130I radio with AM Stereo, used in 1987-1988 Nissan Maxima: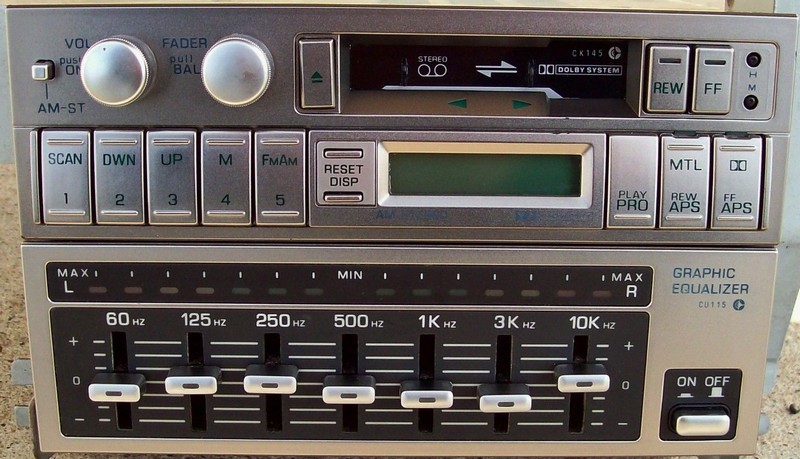 Porsche - From about 1985 to the early 1990s, Porsche equipped their sports cars with premium radios made by Blaupunkt (for North American cars) or Eurovox (for Australian cars) that often featured AM Stereo. One example is this 1986 Porsche radio from Australia, made by Eurovox, model MCC-2358P.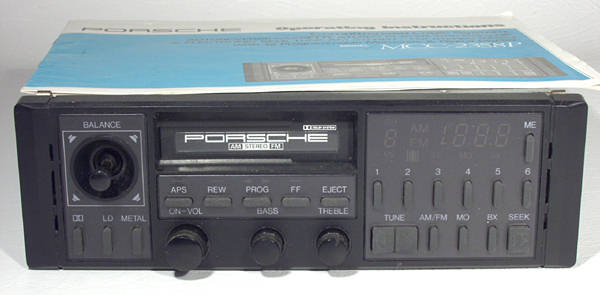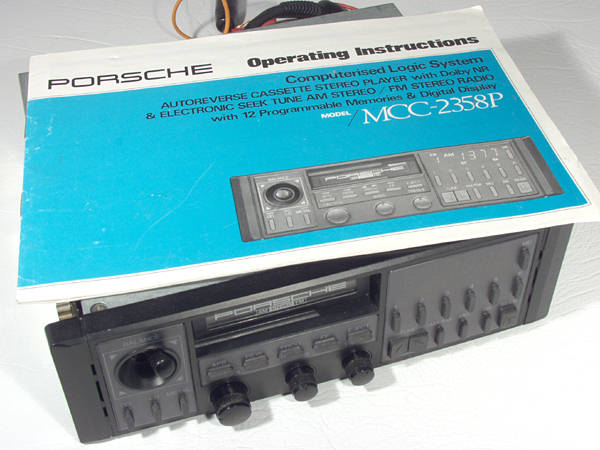 Rolls-Royce (possibly including Bentley) - Believe it or not, the most famous of luxury car makers has equipped their cars with AM Stereo radios! As it turns out, General Motors is a major parts supplier to Rolls-Royce. And along with mechanical components such as automatic transmissions, Rolls-Royce cars are known to have been equipped with radios made by GM/Delco that feature AM Stereo. So if you are lucky enough to own a Rolls-Royce, demand that it be equipped with AM Stereo!
SAAB - In approximately the late 1980s, SAAB used radios made by Clarion, some of which featured AM Stereo, including the Clarion radio that is Saab Part No. 02 47 098.



A similar SAAB radio with AM Stereo, Clarion model PU-9312B:


Toyota (including Lexus) - Another Japanese car maker with a large number of AM Stereo equipped models from 1985 through the mid 1990s. This included both base level radio-only units as well as premium Double DIN-size cassette radios with graphic equalizers. Models known to have AM Stereo include the 1424, 1626, 5425, 5429, 5625, 5627, 5635, 56801, and 86120-17070. Some or all of these radios were manufactured by Panasonic (a.k.a. Matsushita), and in some cases these radios were given the "Technics" brand name, which is Panasonic's premium audio brand. Most or all of these radios had conspicuous "AM BW" (Narrow/Wide Bandwidth) and "AM ST" (AM Stereo) buttons on the front panel.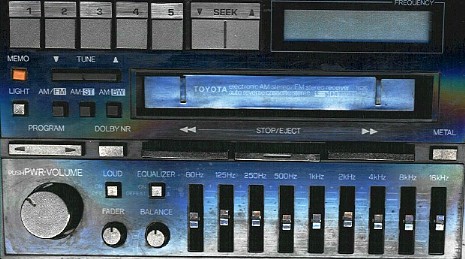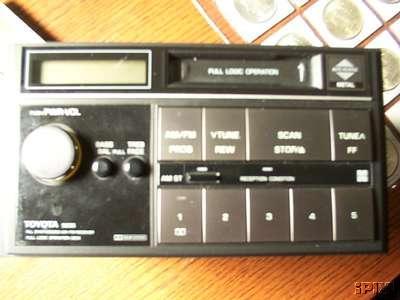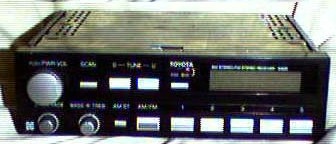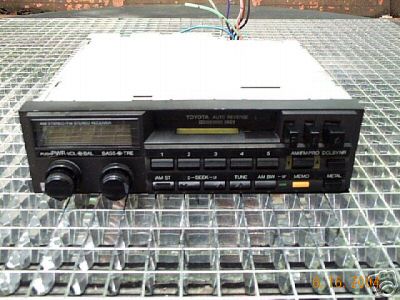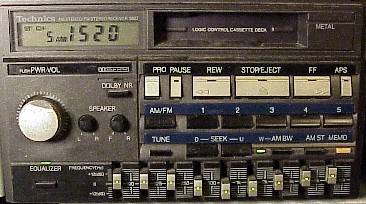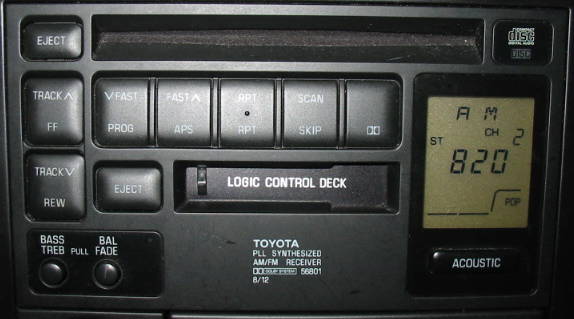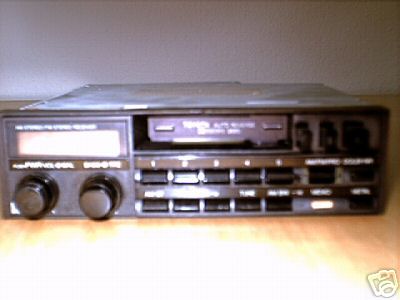 Volkswagen (also see Audi) - Volkswagen equipped some of their cars with AM Stereo radios in the mid to late 1980s. For U.S. cars, the 1985 Golf and GTI had two available AM Stereo radios, the SC 73 ETR radio-only unit (VW Part No. 176 035 173), and the SC 99 ETR radio with cassette player (VW Part No. 176 035 199). For the 1986 and 1987 model years, VW offered these same radios, except without AM Stereo capability! The difference is that the "revised" radios with mono AM had an "A" added on to their part numbers, for example "176 035 173 A". For the SC 73 ETR model, the difference can also be seen that the AM Stereo equipped model has a "DNR" button while the mono-only model has a "Seek" button. These were the only Volkswagen radios sold in the USA that had AM Stereo.




Canadian VW owners had a wider variety of AM Stereo equipped models to choose from. In the mid to late 1980s, many Canadian Volkswagen models had the "X 034 300 D" AM Stereo radio as standard or optional equipment; for example, it was standard in the 1988 Canadian VW Jetta Carat, and was optional in the 1988 Canadian VW Fox. This radio has full digital controls and is code protected for theft prevention, and was only available in Canada. Its power output is 15 Watts per channel and it was available with an optional infrared remote control.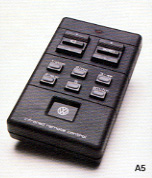 ---